People love Gift Certificates!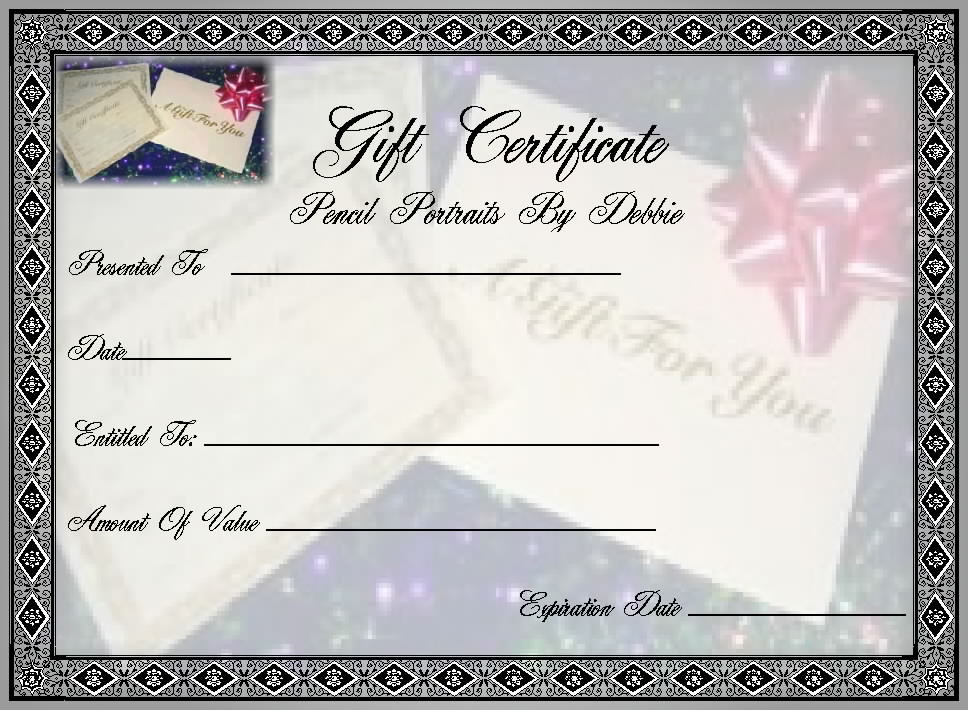 They are so easy to give!
You will receive free delivery of the Gift Certificate in the
USA (only)
The Gift Certificate can be sent directly to the recipient or to the purchaser.
For More Information contact Debbie Maynard At:
Include in subject line "Gift Certificate"